BRISBANE MALE ESCORTS
A Gentleman Caller is Australia's premier website for the best straight independent male escorts in Brisbane. It has held Google's number 1 spot for people searching for Male Escorts Brisbane since 2015. If you are looking for a top class straight independent male escort in Queensland then look no further than A Gentleman Caller. If you are an independent Male Escort in Brisbane & Gold Coast offering services to ladies and couples in Brisbane & Gold Coast, then A Gentleman Caller may well be just the vehicle you are looking for to find new quality clients in Brisbane & Gold Coast
A Gentleman Caller has re-invented itself for 2023. After spending three years in the number 1 spot on Google for women searching for the services of straight male escorts in Brisbane. We have decided to up the ante, move up market and offer our boutique escort web services to only the hottest straight men available in Brisbane and the Gold Coast. We lay down the gauntlet to Brisbane and the Gold Coast to find the hottest straight male escorts to appear on our website.
"HOW DO I MAKE A BOOKING?"
It's really simple: Browse the male escort photos on our Home Page, then click on the male escort of your choice. Review their information and photo portfolio. If you like what you've read and seen, contact them directly via their mobile or email address at the bottom of their profile. Keep reading for further information.
Chaperone Services
You may be in need of a last minute handsome, articulate date to  accompany you to work or social events.

Perhaps it's time for a worry free, no strings attached dinner, theater, movie or concert date.

Maybe just moved to Brisbane, here on business or holidays and you would like a handsome man to show you the best sites Brisbane has to offer.

Feel safe with a Male Escort accompanying you on an expensive days shopping spree.

Want a safe night out, one of our gentleman could be your nominated driver whilst you let your hair down.

Need to confide in an independent intelligent, articulate man to help provide you with a male perspective on life.

Recapture the passion and excitement that life has to offer the full services of a Brisbane Male Escort.

You might be a busy career woman or single lady with children and don't want the complications a relationship brings.

Perhaps you are just not interested in the trivia of domestic bliss. Some time with a Male Escort may be just the thing for you.
Maybe your recently separated  and suffering anxiety or low self esteem,. let a A Gentleman Caller help you get back on your feet.

There maybe no other reason to hire an escort other than self gratification guilty pleasures, because you can.

The best thing is that many of the listed independent Brisbane Male Escorts are available 24 hours a day, 7 days a week

.
Interview with Independent Brisbane Male Escort Steve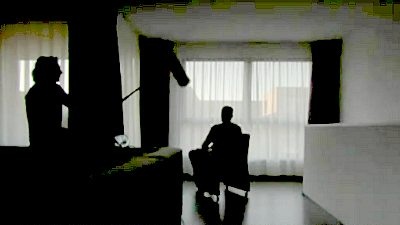 Click on image to watch interview with Brisbane Male Escort Steve
A Gentleman Caller. Your Next Step
If you are a private independent male escort working in Brisbane or on the Gold Coast then we may be the ideal cost effective solution for you. We offer affordable listings with no sign up fees, no agent or commission fees, and no contracts. This allows you to cancel your listing at any time. You decide whether you want to be available for just Brisbane or listed as available in both Brisbane and on the Gold Coast at no additional charge.
A Gentleman Caller History
Brisbane Male Escorts, began life as Australia's first legitimate 'No Sex' male escort agency appearing on the Today show, Sunrise breakfast TV, 4BC and ABC radio in February 2013. In July 2013 Steve aka Arro was chosen from the selection of Brisbane Male Escorts to appear on Robyn, Terry and Bob 97.3FM morning show as Christies's Mr Right dinner date.
We have a high daily volume of web traffic, large numbers of ladies requesting full service male escorts and a large number of males wishing to join Brisbane Male Escorts. We have developed a system that will hopefully satisfy market demands as a result. Keeping us all within the bounds of Queensland law. To remain lawful we have had to change our business model, no longer offering agency services. We now offer a directory service that allows independent private male escorts to advertise themselves and services within accordance with Qld Law.